Our Pastor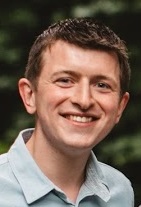 Our Pastor and Teaching Elder is Rev Robert M McCollum. Having grown up in Coleraine, Robert studied Music at Queens University, Belfast, before completing Post-graduate training to be a Music teacher. In 2009 he began his studies for the Christian ministry at the Theological College of the Reformed Presbyterian Church of Ireland. In 2012 he was ordained and installed in Newtownards RPC. In his spare time enjoys sport, reading and music. He's married to Emma and they have three sons, Jonah, Toby and Flynn.
Our Session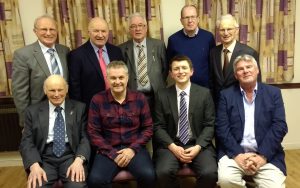 Our Session, consisting of nine Elders in equal authority (including the Pastor), oversee the spiritual wellbeing of the congregation. The Elders are elected from the male membership of the congregation who fulfil the requirements of 1 Timothy chapter 3 and Titus chapter 1.
The Elder's endeavour to visit each family at least once per year and more frequently when required. They share responsibility in leading group Bible Studies and times of prayer. Meetings of Session take place monthly and more frequently as necessary and when overseeing the Biblical sacraments of Baptism and the Lord's Supper.
Our Deacons



Our Deacon Board, consisting of eight men, is elected by the congregation. The Deacons manage the financial matters relating to the congregation and maintain the church property. They also exercise a compassionate ministry in providing material or financial assistance for any in the congregation in special need.